Strawberry Shortcake Day Celebrations
Celebrate National Strawberry Shortcake Day on June 14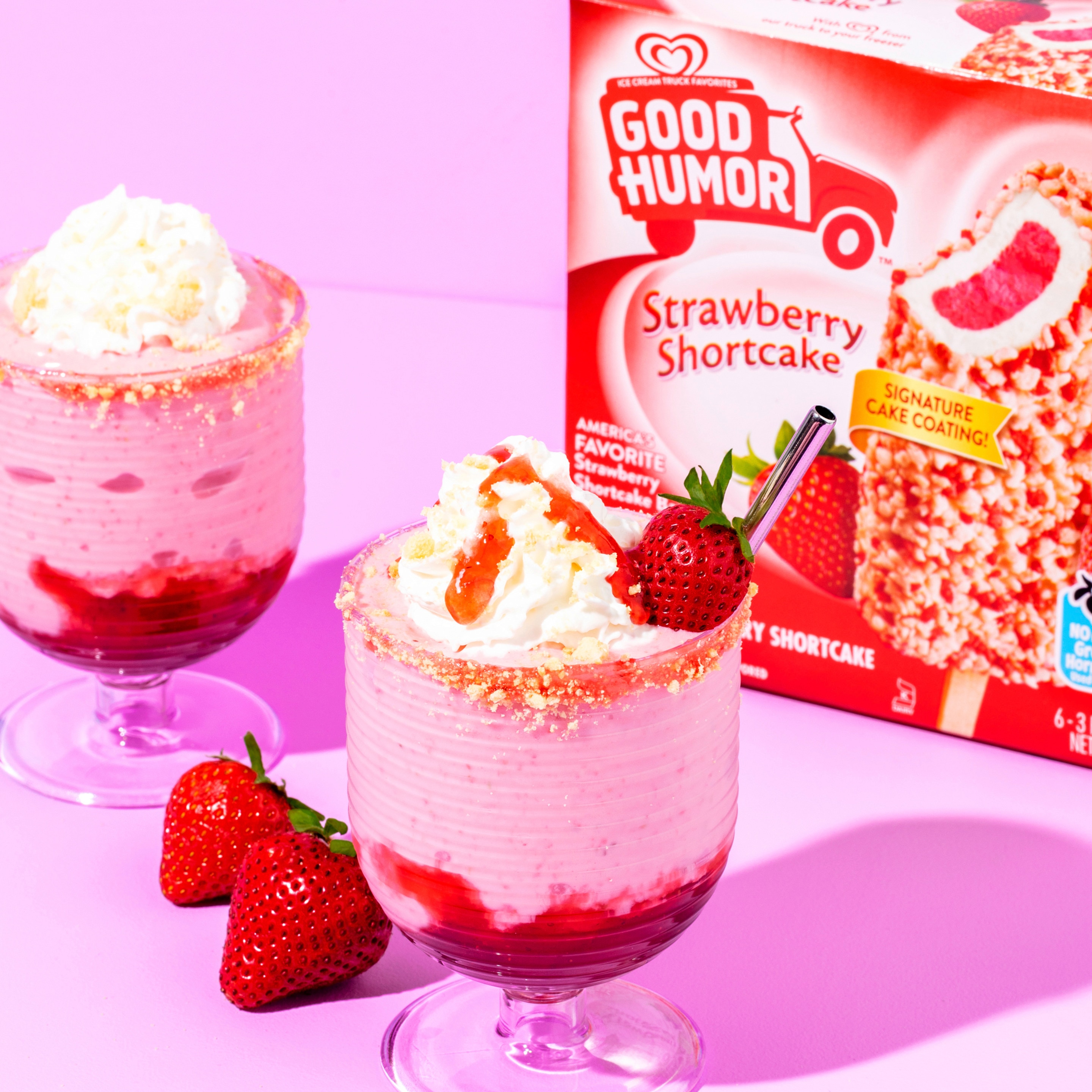 Celebrate National Strawberry Shortcake Day with America's favorite Strawberry Shortcake Bar from Good Humor! National Strawberry Shortcake Day occurs mid-June every year during peak strawberry season when the berries are the juiciest and sweetest.
A Good Humor "must try" classic, Strawberry Shortcake Bars are an ice cream truck and freezer staple for people of all ages. Good Humor Strawberry Shortcake Bars are the perfect mix of creamy strawberry and vanilla frozen dessert, made with sustainable strawberries and covered in Good Humor's signature cake coating.
Raise the bar on your Strawberry Shortcake Day celebrations with Good Humor's Strawberry Shortcake Milkshake recipe, a new take on a Good Humor summertime favorite!
Ingredients (Makes 3 Shakes):
3 Good Humor Strawberry Shortcake Bars
2 scoops of vanilla ice cream
1 cup of frozen strawberries
cup of milk
Instructions:
Add the Strawberry Shortcake Bars, vanilla ice cream, frozen strawberries and milk into a blender.
Blend until smooth.
Pour and serve.
Optional: Top your strawberry shortcake milkshake with whipped cream, strawberries and/or butter cookie crumbles.