'Keep Summer Rolling' program
Jiffy Lube® and Good Humor® Collaborate to 'Keep Summer Rolling' by Supporting Ice Cream Truck Drivers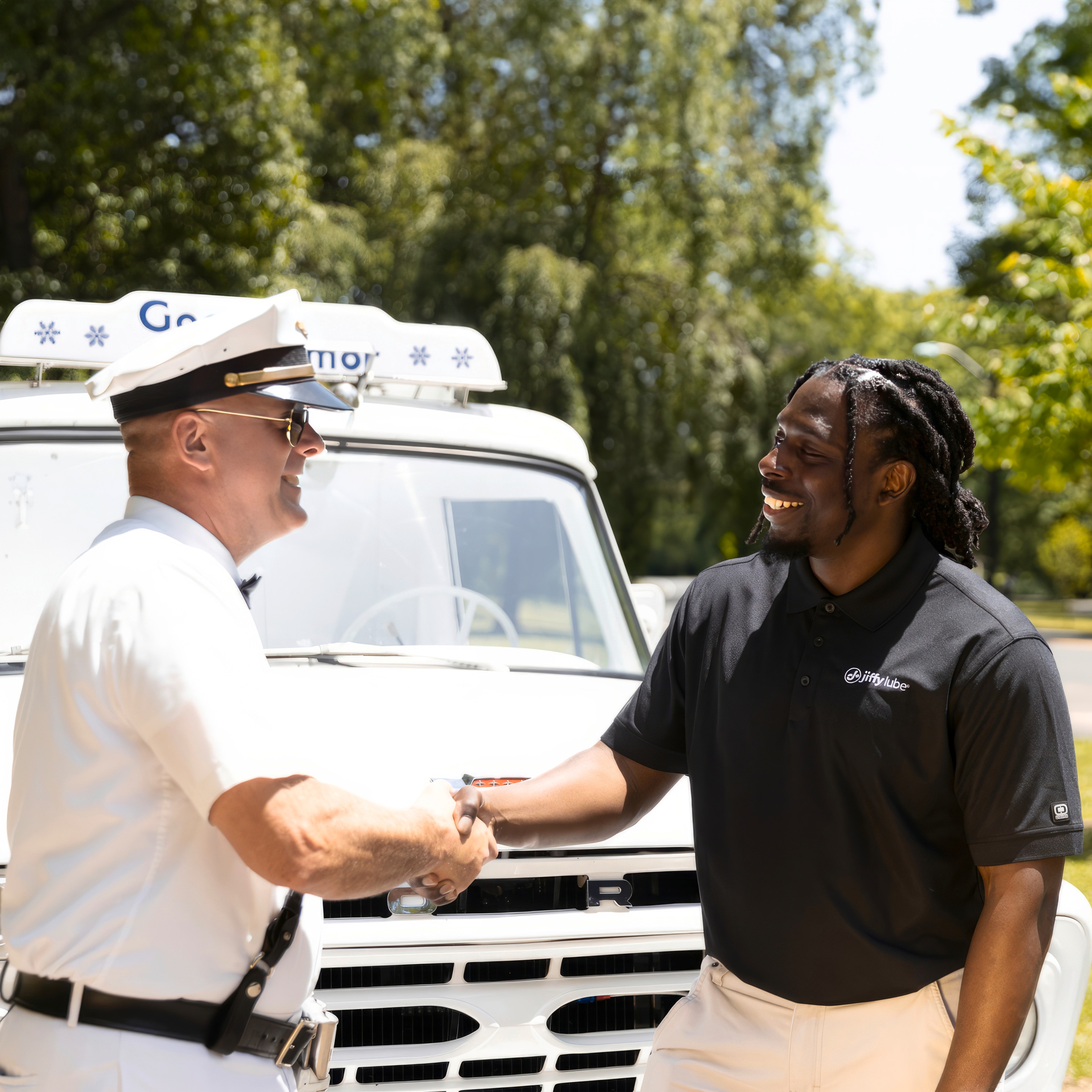 Good Humor is partnering with Jiffy Lube to offer complimentary, preventive maintenance to ice cream truck drivers to help keep them on the road this summer. Through the 'Keep Summer Rolling' program, Good Humor is proud to work with Jiffy Lube to help ensure these small business vendors can keep their vehicles in good maintenance so they can serve their local communities.
Beginning June 22, 2023, any ice cream truck driver can apply for a complimentary Jiffy Lube maintenance voucher that can be used at participating Jiffy Lube locations while supplies last.
For more than 100 years, Good Humor has filled neighborhoods with joy through the beloved ice cream truck and cart. This collaboration marks one of the first of many initiatives under Good Humor's Neighborhood Joy platform and commitment to support ice cream truck drivers and cart operators all year long.
Neighborhood Joy supports mobile ice cream vendors across the country with partnerships, funding and resources to ensure the iconic symbol of the summer season, the neighborhood ice cream truck and pushcart, stays on the road to spread joy in our communities for summers to come.
"At Good Humor, we are committed to ensuring that ice cream mobile vendors have the resources and opportunities to be successful and we are thrilled to team up with Jiffy Lube to lessen the burden that the cost of vehicle maintenance can cause," said Tracy Shepard-Rashkin, Senior Brand Manager. "Ice cream truck drivers have always been there to spread joy to us and we are honored to have the chance to return the favor."
Ice cream truck drivers can apply directly for their service voucher and consumers can access a summer discount on car care, as well as find their local Jiffy Lube x Good Humor Ice Cream Social by visiting JiffyLube.com/KeepSummerRolling.